Sapphire Radeon RX 5500 XT Pulse OC 8GB GDDR6 128-bit Gaming Graphics Card
Product Name: Sapphire Radeon RX 5500 XT Pulse OC 8GB GDDR6 128-bit Gaming Graphics Card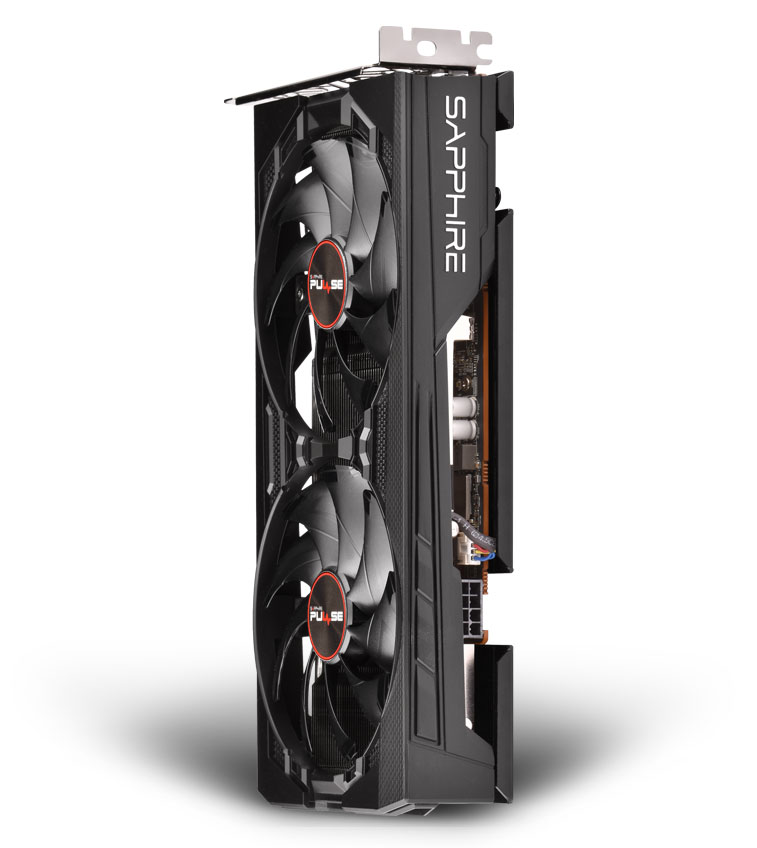 The SAPPHIRE PULSE RX 5500 XT offers great performance at a price point that every gamer needs. With fast GDDR6 memory and redefined display and media engines, the PULSE RX 5500 XT is designed to usher a new era of PC gaming for 1080p gamers.
Powered by AMD's extreme RDNA architecture, its finely-tuned Dual-X Cooling Technology keeps the AMD GPU, Memory and VRM components cool and the noise level low. The all-aluminum backplate provides a rigidity that guarantees nothing bends and dust stays out.
It also helps cool your card by increasing heat dissipation. Pivotal SAPPHIRE features like the Quick Connect Fan, Dual Bios Support and Dual Ball Bearing Fans keep your GPU running smooth and stable. Unleash your full gaming potential and embrace the SAPPHIRE PULSE RX 5500 XT as the beating heart of your PC!
BEND THE RULES
up to 1845 Mhz Boost clock
Dual-X Cooling Technology